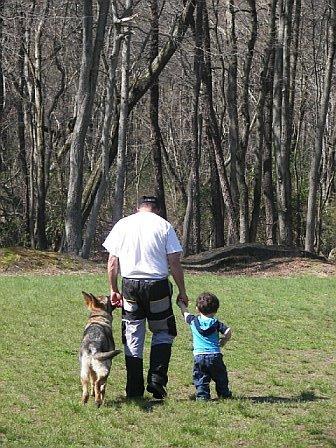 Over 30 years of experience. Breeder, Importer and Trainer of world class working German Shepherds from the finest bloodlines in the world.
Superb temperament German Shepherd puppies for loyal family companionship and family and personal protection. Trained German Shepherds for K9 sports, law enforcement, family and personal protection and therapy dogs.
We welcome you to visit our training facility/kennel by appointments only. Our 12 acres situated training facility is located 4 miles from New Jersey Six Flags Great Adventure. You will meet our German Shepherd companions and be able to watch us train so that we can discuss the possibilities of letting us be your preferred choice in helping you bring additional joy to your home and family.
We also offer training courses starting puppy age at 5 month and older. There are many different types of training programs to fit your life style. Space is limited for Board & Train program in our home. We recommend you to reserve your spot today.